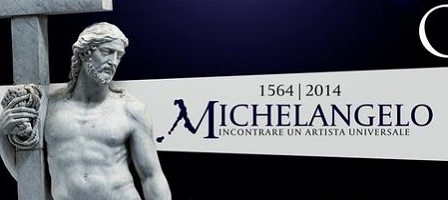 '1564-2014. Michelangelo – Incontrare un artista universale'
Musei Capitolini, Rome
27th May – 14th September 2014
This exhibition, hosted in Rome's Musei Capitolini and running until the 14th September, has been staged in honour of the passing of 450 years since the death of the great master, whose legacy and influence are represented by the display of over 150 works, including seventy of his own.
The collection overcomes the impossibility of featuring some of his major works, such as his frescoes for the Sistine Chapel, by including pieces that have never been available to view together as a collection, and that include paintings, sculptures, poetry and architecture, organised into nine sections, in order to focus on several different and specific themes.
Many of these themes attempt to shine a light on the contradictions and difficulties faced by men and expressed by artists in the execution of their ideas and feelings: among these are modernity and antiquity, life and death, war, victory and imprisonment, rules and freedom, earthly love and spiritual love.
One particular section of the exhibition is dedicated to the display of the two models for Michelangelo's principal architectural masterpieces, St. Peter's Basilica and the Piazza del Campidoglio and its three distinguishing palaces, exhibited together for the very first time.
Don't miss this chance to gain an insight into the mind of one of the great masters!
Opening hours:
Tuesday – Sunday: 9.00 – 20.00
Closed on Mondays
Buy tickets for other Rome exhibitions and attractions here!