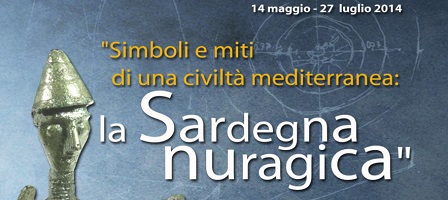 'Simboli e miti di una civiltà mediterranea. La Sardegna nuragica'
Teatro del Falcone, Museo di Palazzo Reale, Genoa
14th May – 27th July 2014
If you're visiting Genoa, why not take the time to visit this interesting exhibition in the Museo di Palazzo Reale. Twenty-one years after a similar one took place in the Palazzo Ducale, the city hosts a new display celebrating the lesser-known Nuragic civilization, the final period of the island of Sardinia's prehistoric era.
The exhibition perfectly captures the civilization's charm, mainly focusing on the culture's unique architectural creation, the nuraghe, which over time has become the principal symbol of the society it belonged to. This retrospective, the result of a collaboration between the Sardinian provinces of Sassari and Nuoro, has previously been on display in Sassari and Rome to great acclaim, and its move to Genoa marks the important bond it shares with this beautiful island.
You can find the exhibition in the wonderfully restored rooms of the Teatro del Falcone, within the grandiose setting of the Palazzo Reale.
Buy tickets for other exhibitons and attractions in Italy here!