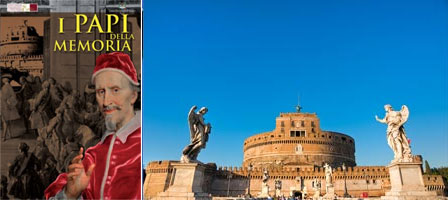 'I Papi della memoria'
Rome, Museo Nazionale di Castel Sant'Angelo
June 28th – December 8th 2012
'The Popes of memory' doesn't quite trip off the tongue. Perhaps 'Notable Popes' or 'Popes we remember'? Whatever, this just-opened exhibition at Rome's Castel Sant'Angelo is a look back at a selection of memorable Popes, noted as either great spiritual leaders and/or ambassadors of culture.
Amongst the wealth of works on show are numerous pieces that have been rescued from the considerable black market in religious relics and icons.
Official page (Italian only)
Rome ticket booking