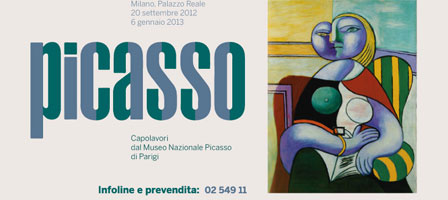 'Picasso – Capolavori dal Museo Nazionale Picasso di Parigi'
Palazzo Reale, Milan, 20th September 2012 – 6th January 2013
Very advance notice of a very important exhibition opening in Milan later this year, 60 years on from the first Picasso exhibition in the city.
The National Museum of Picasso (Paris) is undergoing extensive restoration work and its closure is Milan's gain, with over 200 pieces on show. There is a site for the exhibition, although for now it's simply a placeholder with a countdown.