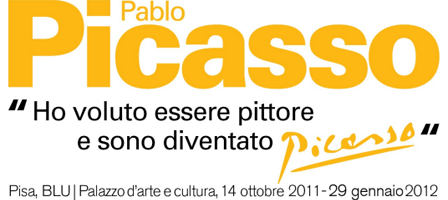 Pisa, Palazzo Blu
'Ho voluto essere pittore e sono diventato Picasso'
October 14th 2011 – January 29th 2012
'I wanted to become a painter … I became Picasso' is the title of this major retrospective of works by Pablo Picasso.
The exhibition features more than 200 works, the highlight of which is probably a series of Linocut pieces from the Picasso Museum in Barcelona. These form the core of the exhibition, around which are wrapped creations dating from 1901 through to 1970 … paintings, ceramics, sketches and designs, lithographs, watercolours, books and tapestries.