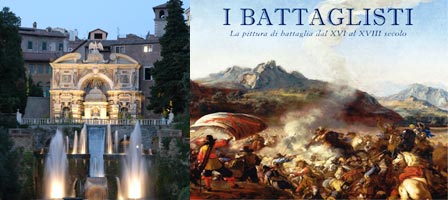 'I Battaglisti. La pittura di battaglia dal XVI al XVIII secolo'
Villa d'Este, Tivoli, Rome
16th June – 30th October 2011
An exhibition of over 50 works on one theme – battle. More horse-back than tank-turret, this major exhibition brings together more than 50 works from acknowledged Italian masters.
The exhibition is being held at the splendid Villa d'Este at Tivoli, close to Rome.