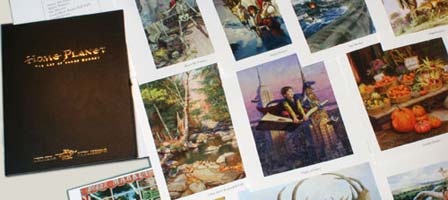 We don't sell tickets for the increasing popular Lucca Comics and Games event (official site here), but a quick information post won't go amiss.
From the 16th of October to the 1st of November 2010 at the Palazzo Ducale, Lucca, the 'Artist Guest of Honor', James Gurney, will be showing more than 40 works from his long and varied career.

Here's a post from his own blog where he waves goodbye to the pieces headed for Lucca.